Third Sunday after Easter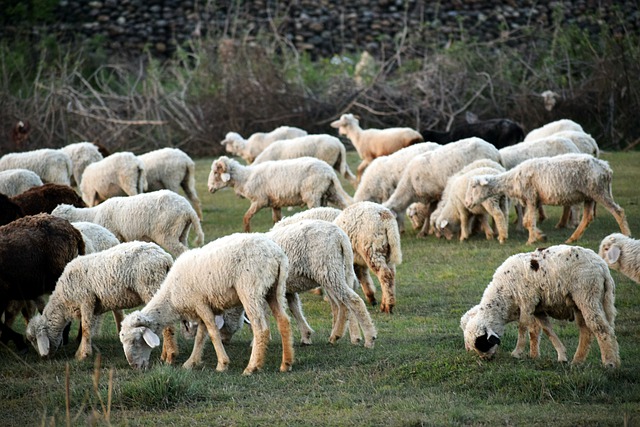 For the Third Sunday after Easter we return to a theme which is often associated with God – the role of shepherd. It is a comforting metaphor. A shepherd is the whole world to the sheep. A shepherd provides food and safety; guides and tends; speaks softly, and is a figurehead.
In the monumental rush of events leading up to the crucifixion – the teaching, the challenging, the temptations, the arrest, the death – there is build-up of energy which bursts out into the open at the moment of resurrection. But then, in the calm which follows, there is a calm. Everything has been resolved.
The pastoral picture of the shepherd is perfect for this moment. In the aftermath of the cross, Jesus confers on the his followers his peace. He bestows on them the confidence that a shepherd gives to the sheep, allowing them, too, to become shepherds to us.
This Sunday we have the role of the shepherd as our theme. The song is a setting of "The Lord is my Shepherd". And to reflect on the idea that the sheep seek the comfort of their shepherd, the psalm is Psalm 42 – "Just like the deer pants as it searches for running water, so my soul pants as it searches for you, O God".
Our reading is from St Paul, exhorting the Hebrews to follow the right path in the footsteps of their shepherds, and he calls down the peace of God, who raised Jesus – "the Great Shepherd of the Sheep" – from the dead, upon them.