Sixth Sunday after Pentecost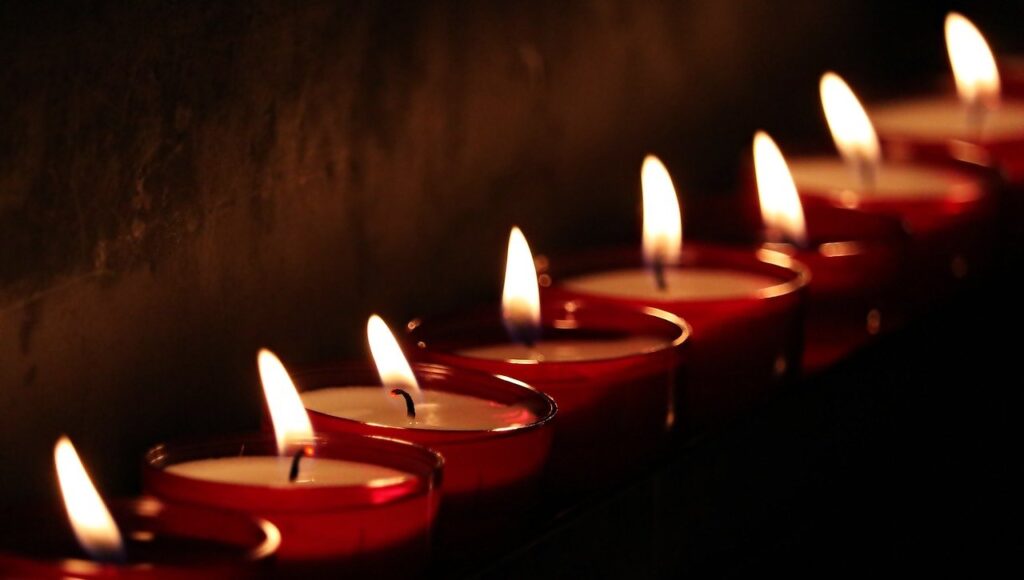 This week's service centres around the wonderful reading from Matthew's Gospel in which Jesus tells his followers to carry his burden, but that the burden he asks of us will be light. Our psalm, which is a psalm of praise for the Lord, despite the load he sometimes puts on us: "O God, you have tested us. You have refined us as silver is refined… You guided us to rich fulfillment."
Our song, based on the prayer of St Francis, also talks of the tasks given us – we should be a way of bringing peace, of shedding light in the darkness and creating faith where there is doubt.
The Magnificat antiphon picks up on the theme of justice, as does the canticle itself, while our Opening Antiphon repeats the request that, whatever burden we may have to bear, the Lord might be at our side.
Transcript
Introductory Prayer
May the Lord open our minds, hearts and mouths to sing and speak his praise. Alleluia. Amen.
Song
The Prayer of St Francis
Opening Antiphon
May the Lord be ever at my side. May his angels support me; may his mercy accompany me. As I make my pilgrimage through life in his presence, may his praise be ever on my lips and in my heart. May those around me always know his name, and hear of the wonderful things he has done.
Psalm 66
Shout out joyfully to the Lord, all the earth. Praise his name!
Shout out joyfully to God, all the earth.
Celebrate his honour, praise his glorious name.
Say to God, "How wonderful are the things you have done! Because of your great power your enemies will submit to you.
All the earth will worship you and will sing your praise: everyone will sing praise to your name!"
Come and gaze on God's works – the God who is so wonderful in his dealings with his children.
He turned the sea into dry land; they went on foot through the river. For that, we will rejoice in him!
In his power, he rules for ever. He looks on the nations – they dare not turn against him.
Oh, all you peoples, bless our God! Make his praise heard!
He keeps us alive; he does not allow us to be troubled.
O God, you have tested us. You have refined us as silver is refined.
You snared us in your net; you allowed affliction to come on us.
You allowed our enemies to trample us; we went through fire and water, but you guided us to rich fulfillment.
I will bring offerings to your house; I will carry out my vows to you,
The vows which I made out loud, when I was in trouble.
I will offer you the richest sacrifices, like burnt offerings, sweet like the meat of rams, bulls and goats.
Come and hear what I say, all you who fear God. Hear what he has done for my soul.
I cried out to him; my voice glorified him.
If there is any sin in my heart, the Lord will not hear it;
Instead, he has heard the me, and listens to my prayer.
Blessed be God, who has not rejected my prayers, and who has always shown me mercy.
Glory be to the Father, and to the Son and to the Holy Spirit. As it is, always has been and always will be, through the infinite ages. Amen.
Shout out joyfully to the Lord, all the earth. Praise his name!
Scripture Reading
Matthew 11:25-30
Jesus continued his answer: "I thank you, Father Lord of heaven and earth, that you hid these things from the wise and learned, but revealed them to little children. Yes, Father – it pleased you to do so. All things have been handed over to me by my Father; and it is true that no one but the Son knows the Father; and no one can know the Son but the Father and those others to whom he chooses to reveal these things.
"Everyone who toils hard and has great burdens to bear – come to me. I will give you rest. Take my yoke on your shoulders and learn from me; I am gentle and humble in my heart. You will find a resting place in me for your soul. For my yoke is easy to bear; the burden I give you is light
Canticle: The Magnificat
O Lord, I will sing to you of mercy and justice all the days of my life. Alleluia
My soul magnifies the Lord's greatness, and my spirit rises within me at the thought of God my Saviour.
As he has seen the humility of his servant, so future generations will all call me blessed.
Glorious and powerful, he has made me stronger: and his name is holy.
Never-ending mercies fall on all who fear him.
In his strength he has wielded strength; he has undone the proud through their own self-importance.
From their seats of power the mighty have been thrown; he has lifted the humble.
In his goodness he has given food to the hungry; cowering, the rich have been sent away with nothing.
All his people, from ancient times, have been supported by him: that was the promise he made to Abraham, and all our ancestors, for ever.
Glory be to the Father, and to the Son and to the Holy Spirit. As it is, always has been and always will be, through the infinite ages. Amen.
O Lord, I will sing to you of mercy and justice all the days of my life. Alleluia
The Prayers
We pray for our families. Lord in these times when climate change, pandemic, cultural change and political upheaval seem to be prevalent, guard those we love; keep them safe; give them the hope of long life and endless joy
Lord, in our hearts we pray
We pray for those who work for justice. Father of all, you created us to be equal in your eyes, help those who work towards your goal of universal justice. Regardless of race, creed, gender, colour may we all accept everyone as being equal
Lord, in our hearts we pray
As we start this new week we pray for those who help to break up the daily toil with their adept skills and performances. For entertainers, artists, sportspeople and media stars. May they bring truth, honesty and aspiration to all who watch, hear and follow them
Lord, in our hearts we pray
We pray for the sick, especially those suffering long-term and difficult illnesses and injuries. May their optimism be ever renewed; may they, supported by comfort of the Spirit and the healing of the Son, find health and purpose
Lord, in our hearts we pray
We pray for the dead, that they may find in the eternal house of our Father in Heaven their true home, where rest and peace will be theirs forever
Lord, in our hearts we pray
Our Father, who art in heaven, hallowed be thy name.
Thy kingdom come, thy will be done on earth, as it is in heaven.
Give us this day our daily bread, and forgive us our trespasses, as we forgive those who trespass against us.
And lead us not into temptation, but deliver us from evil.
For thine is the kingdom, the power and the glory, for ever and ever.
Amen
May the Lord keep us day and night in his care, safe in the hope of eternal joy. Amen