Second Sunday after Pentecost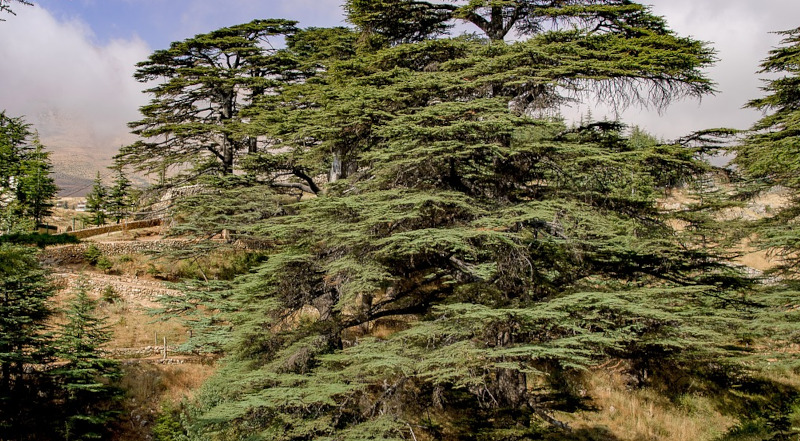 Our image this week (with thanks to djedj from Pixabay) is of cedar, which sums up many of the elements of our service for this Sunday.
Most obviously, in our reading from Ezekiel we hear God using the cedar as part of a metaphor – he promises that he will prune the top of the great cedar as use its branches to create a new, mighty tree; he will dry up the healthy, and water the poor. Psalm 92 also picks up on the Cedars of Lebanon – good people, says the psalmist, will flourish like those mighty examples, and will bear much fruit.
God's provision of spiritual food is also in evidence this week. Today (or in the course of the past week) some churches will be celebrating the Feast of the Body and Blood of Christ – a reflection on the Eucharist and its spiritual food. The antiphon to the Magnificat today picks up on this theme. It's also mentioned in the prayers, along with prayers for married people – many marriages will be celebrated in the course of this summer.
Our song is Jesus Christ has made us his Kingdom, a reminder that all people are part of the great tree of God's church which spreads throughout the world – like the cedars of the reading, it is a church which God occasionally prunes, planting new stock to create new versions of the same church, each with its own shape, creed and tradition, but each a true reflection of the One Church of God.