Second Sunday after Easter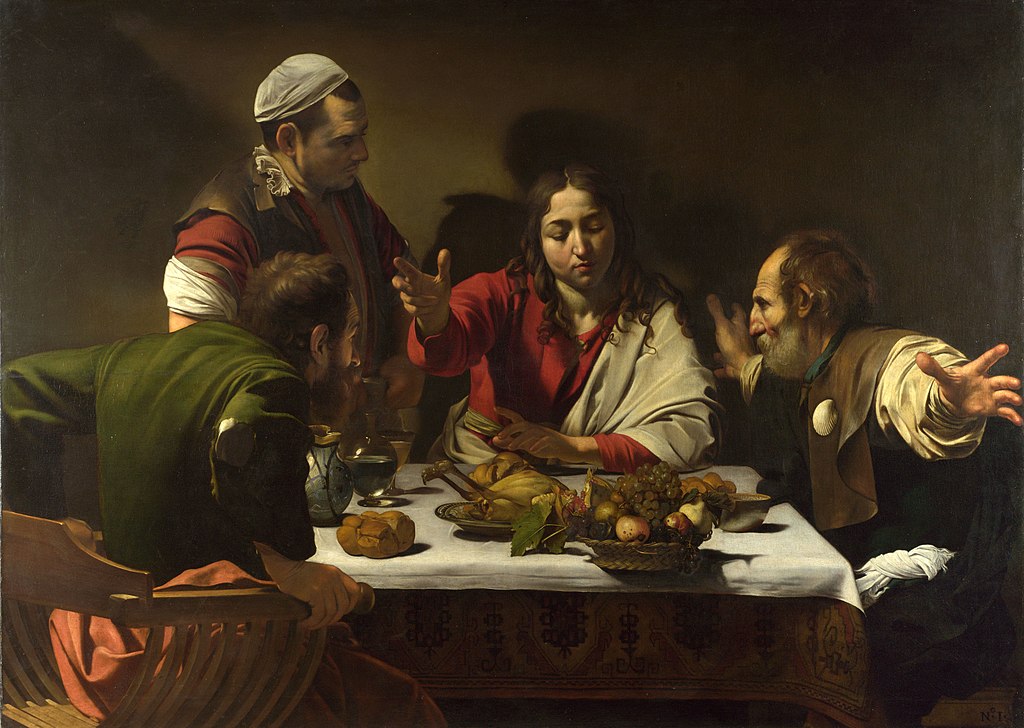 Our service for the Second Sunday after Easter features the story of the Road to Emmaus, as told by Luke. Two disciples were on their way to Emmaus on the first Easter Sunday. They had been told of the Resurrection, but it was too unlikely to be credible. They did not yet believe that Jesus had risen from the grave; they were still sad, as it seemed that he was dead.
As they travelled, a man whom they didn't immediately recognise fell in with them, expounding the scriptures and explaining the prophesies of the Christ. When they came to Emmaus they persuaded this mystery guest to stay with them. At dinner, he broke the bread and blessed it, and they knew him for who he was – the risen Lord. He vanished, but they were filled with joy and rushed back to Jerusalem to tell the others what they had seen.
Our thoughts this week are that we, too, meet the risen Lord without realising it. He walks with us, although we don't know it. The antiphon in our sung Magnificat refers to this, as does the Opening Antiphon. The psalm is a psalm of praise.
The song – based on Psalm 34 – is a reminder, as is the Supper at Emmaus itself, that Christ is often closest to us in the broken bread.