Easter Sunday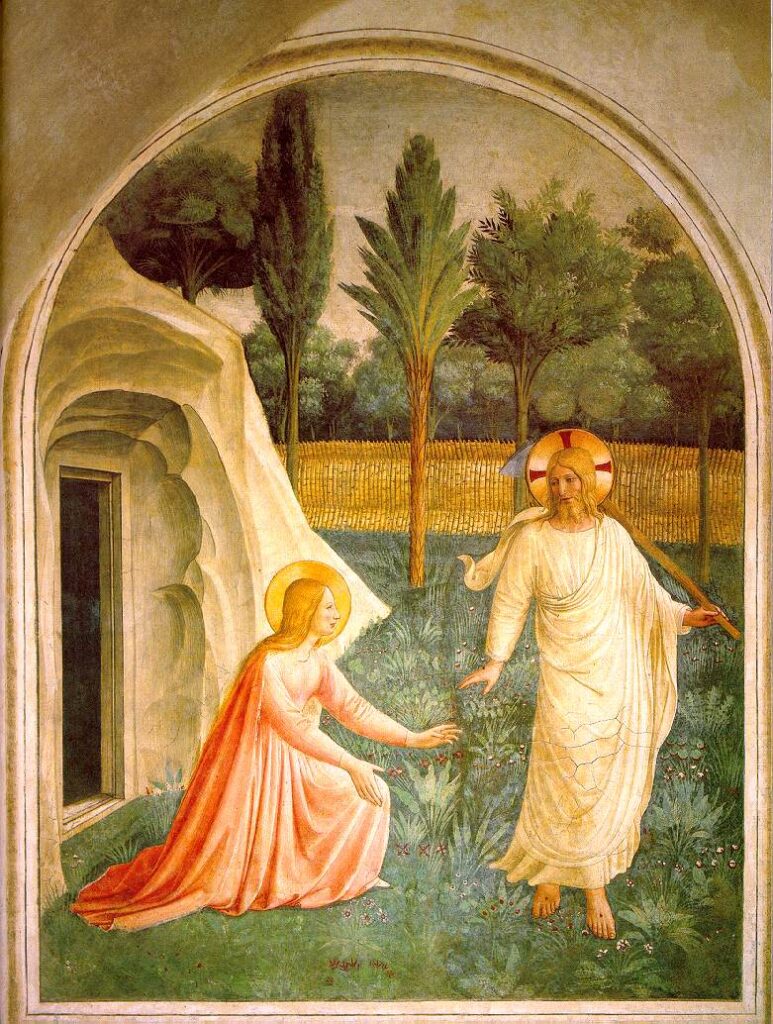 Happy Easter!
Let us start with today's picture. On our YouTube video we have only been able to use part of the picture, but above you can see it in full. I want you to look at Christ's feet. They appear to be the wrong way round, with the big toes on the outside. Christ, risen from the tomb, is dancing! Alleluia!
Our service today leaves behind the darkness of the Tenebrae Services which we've been using during Holy Week to bring light back into our worship. We start with the song "Why Stand Staring into an Empty Tomb" which includes many cries of Alleluia, and which addresses the main point of Easter. Why bother doubting or questioning when the truth is clear: He is Risen, death is conquered, eternal life is assured. In this this day and age, surrounded by the uncertainties of pandemic, global warming, inequality and abuse being brought to light, it is vital to hang on to that message.
It is a time of praise, too, so we have the return of the Magnificat as our canticle, and we are using the great triumphant hymn of music which is Psalm 150. In the picture above Christ is dancing; I like to think of Heaven partying at the annual recollection of the Resurrection – maybe a few slightly tipsy angels and some saints exchanging jokes? Maybe, but then again maybe they don't need those things. But the joy is certainly unbounded, as it should be on earth.
He is Risen, Alleluia. A very happy and blessed Easter to you all in this extraordinary and troubled time.