Ascension and Sixth Sunday after Easter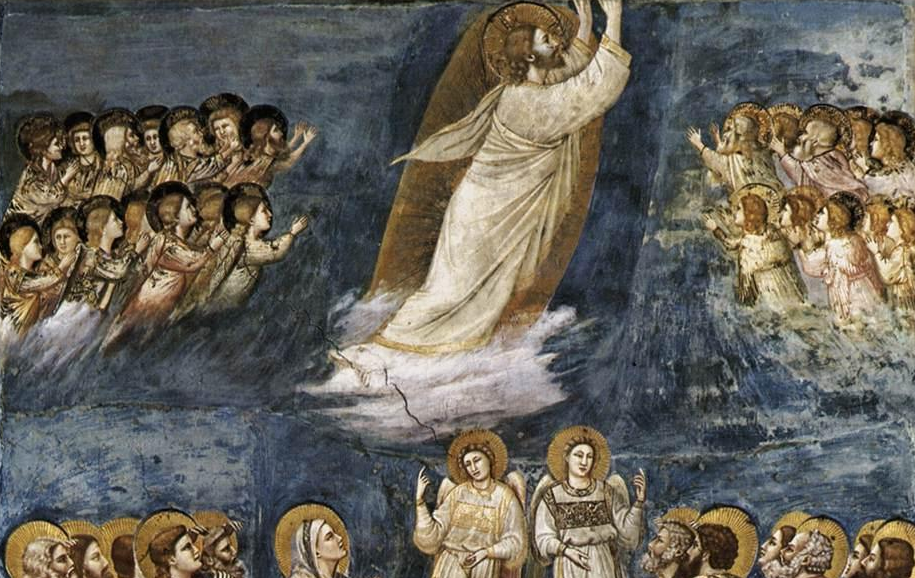 This week's service is based on Jesus' Ascension, which was celebrated during the last week.
Our psalm this week is Psalm 110, which speaks of the majesty of the Lord, and of how the Lord sits at God's right hand – which is where he presumably sits now, following the Ascension – and rules over his people. Our Opening Antiphon picks up on another psalm, which is also repeated in the song with which we start: "Clap your hands, all you poeple; sing to God … for the sound of the trumpet has accompanied God's journey to heaven".
The story is told for us by St Luke in his Acts of the Apostles. Jesus is taken up into a cloud as the disciples watch. The disciples then see two men standing near them who say "Why are you standing here staring into heaven?". The implication is – "Why aren't you out there, doing what he told you to do? Go and spread the Gospel!" Before leaving, Jesus had also promised to send his Holy Spirit on them – which is the story we will celebrate next week.